Clients often need more than just lawyers and grey legal advice. They often look for practical advice and strategic inputs to make business decisions in the context of the Bangladesh market. It demands that we understand and speak the business language rather than just legalese, and also that we come up with innovative solutions and structuring ideas for businesses and transactions. Law firms often need to act more like a business solutions firm and ACCORD CHAMBERS is just about that!
ACCORD CHAMBERS offers a broad spectrum of legal services to uphold the firm motto, which is to provide complete legal solutions for its clients. Accordingly, we are equipped to assist you and your corporation by advancing all requisite legal supports that are incidental to your day to day business operation or a particular transaction. We will be more than happy to share with you comprehensive details of our services at your request. However, the section below showcases some of our most frequently availed services in the jurisdiction of Bangladesh.
One-stop Business Setup
&

Company Formation Solutions
At Accord Chambers, we let you concentrate on your business priorities & planning, and leave the rest on us. We provide a wide range of business setup services in Bangladesh for startups, medium enterprises and large business conglomerates.
Our one-stop company formation service package includes:
Pre-investment legal opinion on client-specific legal & regulatory requirements
Obtaining name clearance in the name of the proposed company
Drafting of Memorandum of Association and Articles of Association
Drafting of tenancy agreement for the corporate office to be shown as corporate address (if required)
Submission and processing of registration application
Facilitation of the incorporation process
Obtain incorporation certificate
Procure and obtain share certificates
Initial regulatory compliance with Bangladesh Investment Development Authority (BIDA)
Initial regulatory compliance with the central regulatory bank of Bangladesh
Obtaining trade license from concerned City Corporation
Opening Income Tax file and obtaining ETIN certificate from the National Board of Revenue (NBR)
Value Added Tax (VAT) registration from the National Board of Revenue (NBR)
Assistance with opening of local bank account in favour of the company
Assistance with business chambers membership
Obtaining Import Registration Certificate (IRC) and Export Registration Certificate (ERC) and other necessary licenses,
AND everything else you may need in this journey!
Foreign Investments Facilitation
&

Management
Bangladesh has evolved as an excellent investment destination and witnessed an unprecedented influx of FDIs. Foreign investors frequently need more than plain legal advice, whether they are entering the Bangladesh market for the first time, continuing businesses or engaging in piecemeal transactions or project execution. They need a "reliable partner" that offers full service "complete legal solutions", and that is what is engraved in our firm motto.
It is important for foreign investors and their in-house legal departments to take local guidance for the success and growth of their ventures in Bangladesh. Repatriation of funds and taking an exit is also a concern that needs to be catered to carefully. We have years of experience in providing integrated business solutions and ensuring legal and regulatory compliances in the jurisdiction of Bangladesh.  Our service packs for foreign investors include:
Total facilitation for the establishment of wholly-owned subsidiaries of foreign investors or JVs with participation by foreign entities
Obtaining permission & registration of Branch or Liaison offices in Bangladesh & periodical renewal
Negotiation and facilitation of participation in existing Bangladeshi company by primary and/or secondary investments
Bangladesh Investment Development Authority (BIDA) registration and approval of foreign, joint-venture and local projects
Coordinate opening of Non-resident Taka Account for foreign investors
Obtaining BIDA Recommendation Letter for Visa of foreigners
 Procurement of Work Permit from BIDA
Obtaining requisite permissions for the acquisition of land
Registration with Bangladesh Export Processing Zones Authority (BEPZA) or Bangladesh Small and Cottage Industries Corporation (BSCIC)
Facilitation of the procurement of Tax Holiday Facility (THF), depreciation allowance and income tax exemptions under Bilateral Double Taxation Treaties (BDTT)
Obtaining permissions for the remittance of profits of branches of foreign firms/companies, capital gains etc. and relevant exemptions from BIDA
Negotiation and facilitation of exit by a foreign investor
Obtaining requisite approvals for the repatriation of capital investments and proceeds by foreign entities and facilitate the closure and exit process for foreign conglomerates.
Achieve and Maintain Labour Law Compliance at your Workplace
Labor law compliance isn't only about avoiding sanctions or mitigating risks of penalties. It is about maintaining a safe and healthy work environment for all of your employees and giving fair treatment to your workers. Adherence to and compliance with Bangladesh's labour & employment laws, along with keeping up with your HR policies, helps you to build a sustainable, long-lasting business.
Accord Chambers keeps up with all of the latest labour law changes. We provide comprehensive audits that help companies of all sizes see where they've fallen short. A periodic labour law compliance audit keeps non-compliance from wrecking your company's future. After we locate areas of risk, we'll help you to implement the necessary changes. You can stop worrying that you're not in compliance with the labour and employment laws of Bangladesh.
We also act as your labour law compliance watchdog, and provides practical advice and assistance with the following:
Undertake drafting or legal vetting of your Employee Handbook, HR Policy, Employment Contracts and Letters of Appointments in alignment with your regional or global policies but at the same time compliant with local laws
Carry out periodic labour law compliance audits
Step-in to facilitate employee separation, termination or dismissal in adherence with labour law requirements
Facilitate internal enquiries for employee misconduct and unfair labour practices
Provide assistance in dealing with trade union & industrial disputes in accordance with law
Training, development, and seminars are other areas where we can help your business. Our informational seminars and training workshops on labour laws of Bangladesh have proved invaluable for our clients, in particular their HR and in-house Legal Department. In addition, we can customize training programs to target specific business and individual needs of our clients.
Corporate Management, Company Secretarial Services
&

Contracts Management
We assist our clients with compliance with all compulsory local regulations for operating a company as well as with internal compliances and corporate governance issues. We provide all the necessary management services allowing our clients to start their businesses without the burden of fixed costs associated with having an in-house legal & compliance department, contract managers or full-time company secretary.
A wide plethora of our corporate management, contracts management and company secretarial services include:
Provide company secretarial services, preparation of meeting minutes and resolutions of general meetings and meetings of Board of Directors
Carry out periodic filings with the Registrar of Joint Stock Companies & Firms (RJSCF)
Increase or decrease authorised and paid-up share capital
Revise and alter object clause and articles of association
Drafting day to day contracts and commercial agreements, as well as negotiate terms and conditions thereof
Provide one-stop contract management support by managing contract creation, executions and analysis of contractual risks and obligations to help proactively monitor contract compliance in real-time, promote transparency, prevent contractual breaches and preserve contractual rights.
Wide Range of Legal Due Diligence Services
Whether you are investing in a business, acquiring a project, purchasing land or fact-checking about an entity, legal due diligence is an imperative part of the transaction or acquisition process. Red flags revealed in the due diligence will play a large role in your company's decision of whether and how to do business or get involved in a stipulated transaction.
Accord Chambers is here to ensure a timely and friction-free legal due diligence process. Our Legal Due Diligence allows you to better understand your business, become acquainted with your company, help to evaluate the target company, help draft the relevant documentation, identify barriers to closing and set out legal opinions. At Accord Chambers, we believe it is important that we look at a problem from all angles. In situations that involve legal due diligence, we are committed to providing you with all of the facts in order to make complex business decisions.
A wide range of our due diligence services include:
Target Company Due Diligence: If you want to invest in or acquire a company or enter into a long-term business relationship with an entity, we can do a range of facts-checking for you by undertaking searches with the Registrar of Joint Stock Companies & Firms (RJSCF) to retrieve the available records of the statutory filings of the company.
Asset Due Diligence: We undertake comprehensive due diligence on land documents whether you are acquiring a project land or selling yours. Services include vetting of legal title and chain of ownership, verification of documents from relevant governmental offices, assistance with the physical demarcation and legal documentation support for a wide range of land transactions.
Human Resources Due Diligence: We undertake detailed HR due diligence to ensure compliance with labour and employment laws of Bangladesh and identify action points.
Intellectual Property Due Diligence: We can help understand how and whether such intellectual properties of a company are fully protected against potential infringements. We thus look into the copyrights, trademarks, patents and IP rights applications, and advise on any pending claims.
Tax & Transfer Pricing Compliance Due Diligence: We carry out due diligence in regard to tax liability and transfer pricing compliance obligations.
Sector-specific Project Due Diligence and Market Entry Reports: We prepare a detailed report on all regulatory permits, licenses and sector-specific NOC requirements that applies to a specific project that will give you a bird's eye view of all requirements under Bangladesh laws.
Merger, Acquisition, Transactional
&

Corporate Restructuring Services
Managing a business generally and structuring deals, in particular, is complex. Our extensive experience with diverse industries, accompanied by the full integration of our Bangladesh-focused, niche practice areas, allows us to handle mergers and acquisitions and corporate structuring & restructuring from start to finish. Accord Chambers provides a full range of end-to-end corporate law services starting from complex advisory services in mergers and acquisitions processes to corporate structuring guidance in the jurisdiction of Bangladesh. We frequently advise both national and international companies and groups with the most suitable, secured and tax-efficient legal structuring under the laws and regulatory framework of Bangladesh.
A full suite of services offered by Accord Chambers include:
Complete management and execution of mergers and acquisitions including analysis, deal structure, contracts, financing, regulatory approval and valuations.
Analysis of potential claims and litigation that may adversely affect a deal and ongoing operations post-transaction.
Performance analysis and planning with existing contracts, licensing, employee compensation, labor risk, regulatory and compliance, and risks and accountability associated with the assumption of all customer obligations.
Consultation and advisory services for corporate restructuring, leveraged buy-outs, spin-offs, divestitures, new entity formation or dissolution, and acquisitions.
Transaction support and management beyond mergers and acquisitions that extends to international transactions, joint ventures, take-over defence or unsolicited bid contests, carve-outs, strategic partnerships and public-to-private transactions.
Due diligence investigations and determination of risks, impacts to market value and potential liabilities.
Review and determination of obligations and issues specific to public works and government contracts that may be included in an acquisition.
Key executive and employee service agreements to ensure the performance of existing and continue operations after any merger or acquisition is complete.
Representation to acquiring or selling companies, board of directors, investment bankers, majority and minority shareholders and other acquiring entities or interests.
Project Documentation
&

Professional Negotiation Support
Accord Chambers team of project documentation and negotiation experts will work to assure your contract negotiations achieve for your corporation watertight contracts but at the same time result in a win-win negotiation outcome for all stakeholders. Effective contract negotiation and drafting play a prominent role in the procurement cycle. The lack of a comprehensive contract, as well as an in-depth review of the contract, poses a risk to both parties. We have been at the forefront of drafting and negotiating project documentation for some of Bangladesh's largest construction and infrastructure project. Our experience of negotiating and drafting complex contracts and familiarity with FIDIC, World Bank and ICC frameworks have taught us how to navigate the fine line between balanced contracts and great contracts. Accord Chambers can assist you in your contract writing and negotiations, whether as part of a full professional sourcing drive or as a one-off engagement. Be it a complex EPC contract, turn-key project documentation or a simpler sale & supply agreement, we have got it all covered.
Our Project Documentation and Negotiation Services include:
Drafting and a thorough review of the proposed contract including a review of pricing & payment terms, warranty obligations, liquidated damages provisions, breach and termination conditions etc. amongst other indispensable terms relevant to the specific industry and type of agreement.
Professional negotiation of business deals, collective bargaining and contracting.
Proposed resolutions to disagreements in terms and conditions and finding a meeting point that leaves all stakeholders satisfied with the contract.
Taxation
&

Transfer Pricing Compliance Advisory Supports
In a legal environment where tax legislation is constantly under revision, our tax consultants keenly support the client's business objectives, contribute to the implementation of the selected structure, and ensure compliance with all tax and transfer pricing compliance obligations.
Multinational organizations are operating in an environment of unprecedented complexity. The rising volume and variety of intercompany transactions and transfer pricing regulations coupled with increased enforcement activities by the National Board of Revenue (NBR) of Bangladesh has made transfer pricing a leading risk management issue for multinational enterprises in Bangladesh. From advising your corporation on the transfer pricing regulatory framework of Bangladesh to helping your practices match your policies, our teams of experienced professionals can help interpret the expectations of tax authorities and explain to you the documentation requirements under the laws of Bangladesh.
Moreover, our wide range of tax advisory services designed to provide optimal solutions tailored to the needs of each client individually include the following:
Consulting on corporate tax issues and transfer pricing documentation requirements
Advisory support on effective and tax-efficient strategies for optimal tax management
Advisory support and guidance during tax audits
Effective and tax-efficient planning for investments
Evaluation and optimization of the final effective tax rate
Advice and support in understanding and implementing government regulations
Information on relevant legislation as well as on developments in tax laws and transfer pricing regulations of Bangladesh.
Legal Representation in Mediation, Arbitration
&

Litigation
In an era of unprecedented business disruptions, timely dispute resolution is critical. In-person, virtual or hybrid arbitration with an experienced Accord Chambers counsel, arbitrator or mediator provides effective dispute resolution. Members of Accord Chambers having 20+ years of dispute resolution experience successfully resolve business and legal disputes by providing efficient and cost-effective ways of overcoming barriers at any stage of conflict. The firm offers customized, in-person, virtual and hybrid dispute resolution services through a combination of first-class client service, the latest technology and highly trained litigation lawyers, arbitration practitioners and arbitrators as well as mediators.
We provide world-class legal representation in the following matters:
Contentious Shipping Matters: Arrest of ship & release, In-Rem claims against vessels, claims for unpaid bunker and lost, damaged or hazardous cargo, claims arising out of collisions, grounding etc.
Arbitration Matters: Merits assessment, arbitration notice and commencement of arbitration proceedings, applications for interim protective measures at any stage of the arbitration life cycle, execution suits for enforcement of domestic and foreign arbitral awards and application for setting aside the arbitral award.
Civil & Commercial Suits:  Legal representation in all kinds of suits relating to local and international trade & commercial disputes, recovery of money, damages and compensation, contractual enforcement, declaratory and injunction suits, litigations arising out of construction contracts and real estate disputes, cancellation of instruments, copyright, trademark & intellectual property rights disputes, dishonour of bank cheques and negotiable instruments and civil appeals.
Company Matters: Company amalgamation, protection of minority interests, rectification of share register, winding up of company, alteration of the object clause(s) of company, application for calling of general meeting, condonation of delay in holding AGM, compromise with creditors and members and miscellaneous other applications in the Company Court.
Labour & Employment Claims: All kinds of litigations arising out of labour law matters including termination of employment & unfair dismissal, employment benefits, discriminatory treatment, workers' participation fund, lay off, orders of the labour court, trade union and industrial trade disputes.
Banking & Finance litigations: All kinds of contentious banking and finance matters, recovery of money suits in Artha Rin Court, writ petitions arising out of Artha Rin suit / money loan suit.
White Collar Criminal Proceedings: Anti-corruption, money laundering & foreign currency, evasion of tax, financial crimes, Information and Communication Technology (Cyber crime), defamation, professional negligence etc.
Judicial Review: All kinds of writ petitions against government, public bodies, quasi-public authorities.
Tax Litigations: Income Tax References, writ petitions arising from decisions of VAT, Customs, Income Tax and Executive Tribunals.
Family Disputes Proceedings: Divorce, custody of child & guardianship, maintenance, child support & spousal support, adoption, miscellaneous litigation arising out of matrimonial disputes.
One-stop Solutions for Not-for-Profits, INGOs
&

Social Enterprises
Voluntary activities by non-governmental organizations ("NGO") and the legal framework for receiving foreign donations or contributions in Bangladesh are now governed by the Foreign Donations (Voluntary Activities) Regulation Act, 2016, which has been specifically enacted to regulate the functioning of local and foreign NGOs operating within the jurisdiction of Bangladesh. Our experienced lawyers offer one-stop legal support to NGOs interested to undertake projects in Bangladesh, which include the following:
Advice on the various legal structuring options available for Not-for-Profits and Social Enterprises
Advising on the NGO Affairs Bureau registration requirements for International Nongovernmental Organizations (INGOs) willing to undertake projects in Bangladesh
Facilitation of the NGO Affairs Bureau registration process for INGOs including assistance with documents preparation and FD-1 form submission
Registration filing with the Registrar of Joint Stock Companies & Firms (RJSC) for incorporation under Societies Registration Act, 1860 as a Society or Companies Act, 1994 as an Association
Registration with the Department of Social Services (DSS) as a Voluntary Social Welfare Agency
Facilitation of NGOAB project approval, the release of foreign funds and ongoing reporting requirements.
We are amongst the very few law firms in Bangladesh that are not confined within our borders but frequently represent its clients beyond in international arbitrations governed by the laws of England or laws of Bangladesh. Members of Accord Chambers have successfully represented corporations as legal counsels in international arbitrations before the ICC International Court of Arbitration in Singapore and GAFTA in London alongside numerous domestic and international arbitrations seated in Dhaka, Bangladesh. We have also secured interim protective measures during the pendency of dispute resolution proceedings. We also represent clients in execution proceedings for the enforcement of foreign arbitral awards passed by ICC, SIAC, FOSFA, ICA, GAFTA etc.
The litigation team of Accord Chambers is comprised of highly experienced trial lawyers having 20+ years of experience in complex civil and commercial litigations in the jurisdiction of Bangladesh as well as a notable white-collar crime practice. We have to assist our clients with pursuing as well as defending money claims, injunctive reliefs and declaratory suits in a wide range of contentious matters. Multiple MNCs, US-based corporations, EU based contractors, major insurance underwriters globally, leading oil & gas corporations in the US, UAE, Singapore and Bangladesh and global commodities suppliers have all benefitted from the relentless hard work of our litigation lawyers. Our litigation coverage extends to most commercial hubs of Bangladesh including Dhaka, Chittagong and Sylhet.
What others say about us…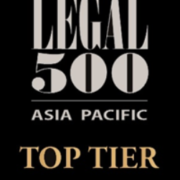 Accord Chambers has an excellent practice that advises its domestic and international clients on the full range of legal issues. Its corporate offering has been busy advising on a variety of large scale construction and infrastructure projects and on numerous foreign investments and M&A transactions. The agile team frequently works in close collaboration with major international law firms in the UK, Singapore, China, UAE, Hong Kong, Vietnam and India. Its Admiralty and Dispute Resolution practice is also flourishing. Managing partner Suhan Khan has been called to the Bar of England and Wales and also practises as an Advocate of the Supreme Court of Bangladesh. Senior partner Mamun Chowdhury is a seasoned practitioner who is vastly experienced in all aspects of commercial litigation. 'Accord Chambers is an extremely professional law firm composed of highly dedicated lawyers. It is a mixture of experienced professionals and young talent'.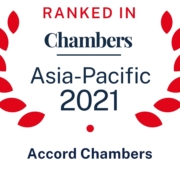 What the team is known for
Emerging corporate practice, deft in assisting international and domestic clients with project financing, acquisitions and development, particularly in the energy sector. Additionally experienced in advising clients regarding cross-border M&A and investments from a wide range of industries. Also well versed in employment issues, as well as the healthcare, insurance and telecommunications sectors.
Suhan Khan is "very cooperative and accommodating, and readily accedes to clients' requests," according to an interviewee. He possesses particular expertise in assisting clients with M&A and joint ventures in various sectors, as well as matters relating to energy, infrastructure, technology and telecommunications.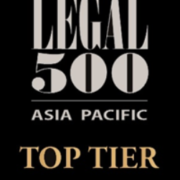 "The biggest strength of Accord Chambers is its team and its experience.  The firm's arbitration practice stands out as it is one of the very few law firms in Bangladesh that has first-hand experience of representing clients in international commercial arbitrations. It is the first choice for corporations in Bangladesh when faced with international and cross-border disputes."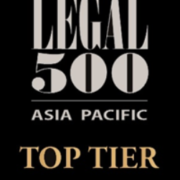 'The team is readily available and accessible around the clock with impressive response times. Unlike many conventional law firms in Bangladesh, members of Accord Chambers speak boardroom language and always come up with innovative yet practical solutions to critical business problems'.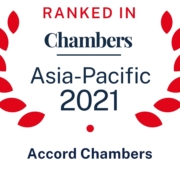 Strengths
A source notes: "Accord Chambers has performed in an exemplary way. The quality of the work is excellent and the responsiveness is very good."
Another interviewee comments that "their team assists with clear explanations and the exact amount of precision needed, and they are always there to support you."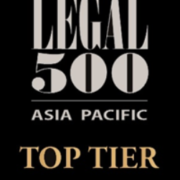 'Members of Accord Chambers have a thorough understanding of EPC and turnkey contracts and various industrial projects and can thus act as your trusted partners in the course of negotiating highly complex industrial contracts. The team has an extensive understanding of how businesses function in Bangladesh and will, therefore, make sure that the required legal, technical and commercial outcome is achieved.'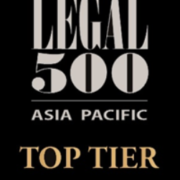 'What distinguishes Accord Chambers from other firms in Bangladesh is its ability to maintain international standards and professionalism. The members of the firm have a deep understanding of legal and business risks involved in complex cross-border contracts and have the experience of regularly handling project documentation and transactional structuring.'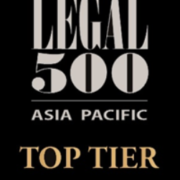 'What is impressive about Accord Chambers is that it does not confine itself to typical legal services but rather acts as your domestic business solutions partner. Starting with the very negotiation and drafting of joint venture agreements all the way to the incorporation of JVC and contracts thereafter, the firm really provided a one-stop-shop and added value at every stage of the deal'.